Teeth Whitening, Dental Implants, Veneers
Dr. Rick Zimmerman & Dr. Jeffrey Herman offer a full array of dental services to help you maintain healthy teeth. You can read more on this page about specific services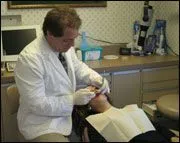 <
Invisalign
Periodontal Disease
Oral Cancer Screening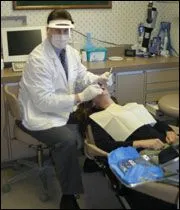 Initial Oral Examination
Your initial oral examination includes a visual examination, charting, periodontal probing, diagnosis and treatment recommendations. We will also take x-rays, which sometimes includes the panoramic x-ray for proper diagnosis of the anterior (front) and posterior (back) teeth as well as the bite-wing x-ray series for proper diagnosis of proximal decay of posterior teeth.

Dental Implants
We will work with an implant specialist to create an implant for a missing single tooth, missing multiple teeth, or replace a removable appliance.

Teeth Bleaching
We offer Prescription strength bleaching that can be done in the comfort of your own home when its convenient for you.
Crowns and Veneers
We fabricate crowns using the most up to date dental materials and techniques.
Restorations
Tooth-colored fillings that are crafted to match your teeth.

Root Canals
We perform root canals on all teeth.

Periodontal Treatment
You should have a standard cleaning at least twice a year. A periodontal treatment includes an Adult Prophy (basic cleaning). If it has been over a year since your last cleaning, possible treatment will include either Periodontal Scaling (deeper) or Root Planning and Scaling (requires anesthetic).

Mouth Guards
Whether you are an athlete or casual sports participant, you should wear a mouth guard to protect your teeth. If you grind your teeth while you sleep, a bite guard will help reduce symptoms of TMJ. We custom make mouth guards in both soft and hard combination materials.

Removable Dental Prosthesis
For missing teeth, we can make dentures or removable partials for you.